A Dachshund is a lovable and active breed of dog. Surprisingly they make really great watchdogs too. This breed of dog requires plenty of exercise and mental stimulation. Training a Dachshund is not as difficult as people think it is. This is because they are very intelligent and can easily pick up on tricks and commands. They revel in activities and games that require them to be pushed further.
The Dachshund is one of the most popular breeds of dog because of its size. They are very small and cute and this makes them perfect for anyone looking for a small and cuddly dog. The Dachshund is a very affectionate breed of dog. They are very playful and will love to run around your yard. They are very loyal and will make a great pet for anyone.
Are Dachshunds Good With Children?
Dachshunds are great dogs to have around your house and they are great with kids and other pets. They are very small so they will not take up a lot of space. They are great with kids because they are very playful and will play with your kids for hours. Dachshunds are a great breed of dog. They are very intelligent and make great pets for anyone. This breed of dog will be a loyal companion and will always be there for you. You will have a great pet that you can play with and watch over you and your family.
If you are looking for a great dog that you can take with you when you go places then you should get a Dachshund. They are a great breed and are great with kids. There are many things you can do with your Dachshund and if you are looking for a great pet then you should get a Dachshund.
There are many places you can get information and find out more about Dachshunds. You can get information on how to care for your Dachshund and what to do if you have one. In this article, we will look at what other activities your Doxie can participate in to keep fit and stimulate them mentally.
Best Exercise For Dachshunds
The best exercise for Dachshunds is the one that is most appropriate for you and your dog. If you get a chance to go for a walk with your Dachshund, this is the best exercise for your dog. This breed will require around 1 hour of exercise per day. Dachshunds love to run and play with other dogs and are very social little pooches. They love people and are great for keeping company. When out and about, allow your dog to interact with other dogs. They are usually very gentle and friendly with others but always keep a close eye.
They are not the best guard dog but are good watchdogs. They like to dig and play in the water too. So you may want to consider allowing your dog access to water where they can swim and splash about. Make sure the water is shallow enough for their short legs and there is no strong current for them to get into difficulty with. Always supervise your dog when they are keeping fit in the water. Otherwise, this is a great way for your pet to build up muscle and provides a great cardio workout for them.
Brain Games For Dachshunds
Mental stimulation for Dachshunds, also known as Doxie games, are fun ways to keep your dog's mind active and healthy. Dogs are not as good at solving problems as humans are, and they don't necessarily enjoy mentally stimulating games. However, training a dog to play games can increase their problem-solving skills and keep them entertained.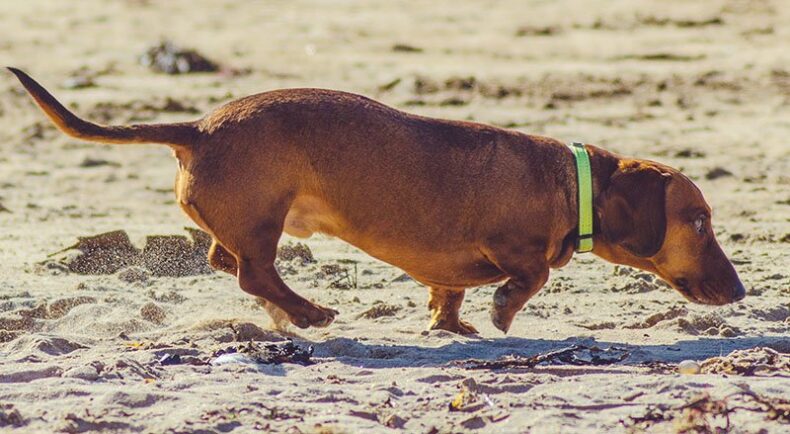 Brain games for Dachshunds are also great ways to get your Dachshund to learn new tricks and behaviors. They can be used to help teach your dog to come when called, stay, wait, and even learn some tricks, such as rolling over. Dachshunds are not known for their intelligence, but that doesn't mean they can't be trained to do work.
Games for your dog can really help you bond with your Doxie and teach them new things. Dogs need to learn to solve their own problems as well as recognize certain behaviors. You can try out these games at home and see what happens. Some Dachshunds take to these games easily, while others aren't so interested in playing them with you.
How To Play Doxie Games
When it comes to game time, you want to have lots of fun, but you also want to keep your Dachshund safe. The best way to start playing games with your dog is to start out slow. It is easy to overdo it, especially with a dog that is so easily excitable. If you are trying to teach your pooch a new trick, always start small and work your way up.
Most Dachshunds are ready to play and run around, so the first thing you want to do is to be sure your Doxie is wearing a collar if you are in public. They should also be on a leash. The leash is important if you have a dog that likes to run off and explore. Plus, the leash will also help you to keep track of your Dachshund and make sure you are able to catch them if they run off.
Dachshunds are very curious little dogs and they love to explore so you have to make sure to watch them closely. There are also some games that should never be played with this breed, such as tug of war. You should never play tug of war with your Doxie. This game may seem like a fun game to play, but it is actually a game that can lead to an injury. It is not safe to play tug of war with your Dachshund. This breed is a very determined little dog and they love to tug. It is so easy for them to get hurt during this game.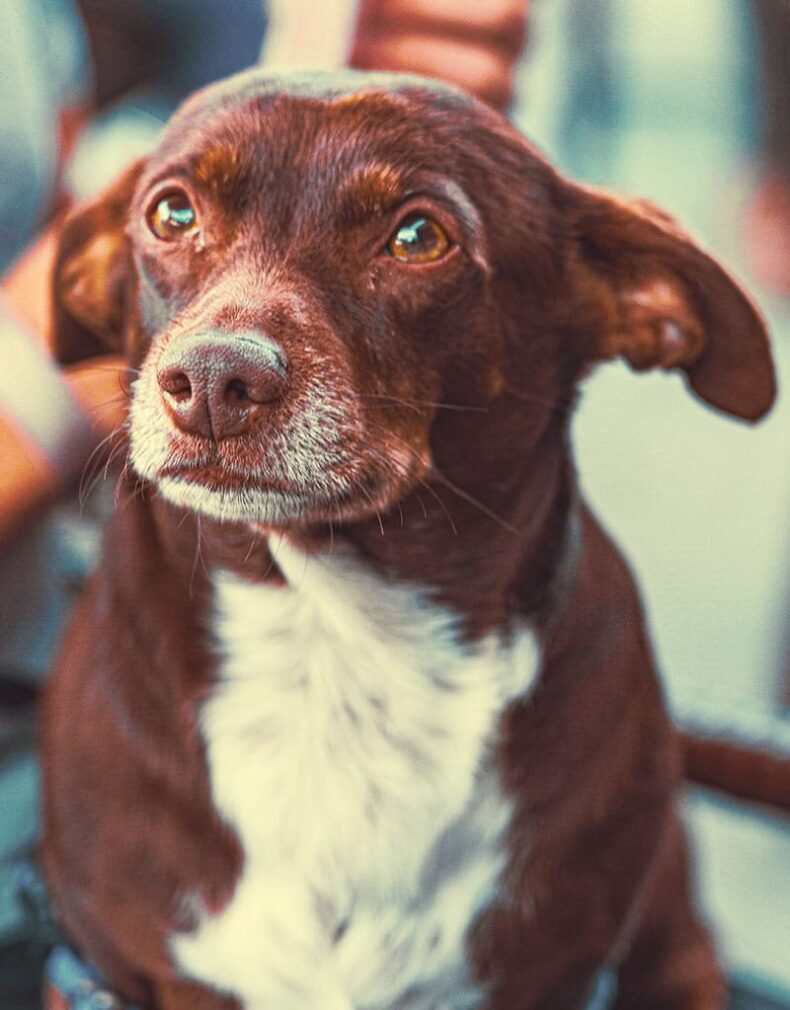 Hide and Seek
There are many other games you can play with your Dachshund, such as hide and seek. You can even play some brain games with them at home. You can sit and play with your dog for an hour, or you can play brain games for Dachshunds for just a few minutes every day. Brain games for Dachshunds can really make a huge difference in the quality of life for your dog. You can get a lot of tips and tricks for playing Dachshund games on the internet. There are also many videos you can watch of this dog breed playing games. Some of these videos might help you to see what your dog might be interested in doing.
Indoor Games For Dachshunds
There are a lot of fun games that you can play with your Dachshund. You can play fetch, chase, and hide and seek. You can even teach your canine some tricks. Just remember that the more you work with your pet, the more they will learn. You can even get your Dachshund involved in a Dachshund agility training class. This will get your Dachshund moving and it will help them to learn some new tricks. You can also play games like fetch with your dog. You don't have to have an actual ball to play fetch.
You can use just about any toy you can find for your Dachshund to toss around. If you are looking for a way to keep your Dachshund active, then you should try playing some games with them. Games for your pooch can help you to keep your dog active and healthy, and they are a lot of fun for your Doxie to play.
Best Toys For Dachshunds
The best toys for Dachshunds are those that challenge them mentally, physically and can be enjoyed for a long time. Dachshunds are very intelligent dogs and they love to have a job to do. Toys that keep them busy are a must. This breed produces very curious dogs that love to explore.
They will find any one toy boring if they have no other toys to switch to. These dogs are very hard on their toys and it is very important to buy the right ones for them. Toys that are too hard or too soft will not last long. Below you will find top picks from owners for the best toys for Doxies.
1 – Kong Classic Dog Toy
The Kong Classic Dog Toy is one of the best toys for Dachshunds. It is durable, and it can be filled with dog food or treats. They can spend hours trying to get the treats out of the toy. The Kong Classic Dog Toy can be used to play fetch. It is also made in the USA. Buyers love the Kong Classic Dog Toy because even after they have destroyed the toy, they can fill it with peanut butter or canned dog food and freeze it. The dogs love the frozen treat and it will take them a while to chew it.
2 – GoughNut Black Max Extreme Dog Toy
The GoughNut Black Max Extreme Dog Toy is made from real wood that is very durable. It is great for chewing, fetch, and tug-of-war. The GoughNut Black Max Extreme Dog Toy can be filled with treats or food. The toys are made in the USA and they are a good quality, non-toxic toy. It is a great chew toy for Dachshunds. As with all toys, it is important to supervise your dog when they are playing with the GoughNut Black Max Extreme Dog Toy.
3 – Nina Ottosson Dogwood Treat Dispensing Dog Toy
The Nina Ottosson Dogwood Treat Dispensing Dog Toy is a great way to keep your dog busy. It is a great way to teach your dog how to do puzzle games. The Nina Ottosson Dogwood Treat Dispensing Dog Toy is designed to be played with by dogs and is great for games like fetch. It is a great toy for dogs that are bored or stressed. It is made from a non-toxic, durable plastic.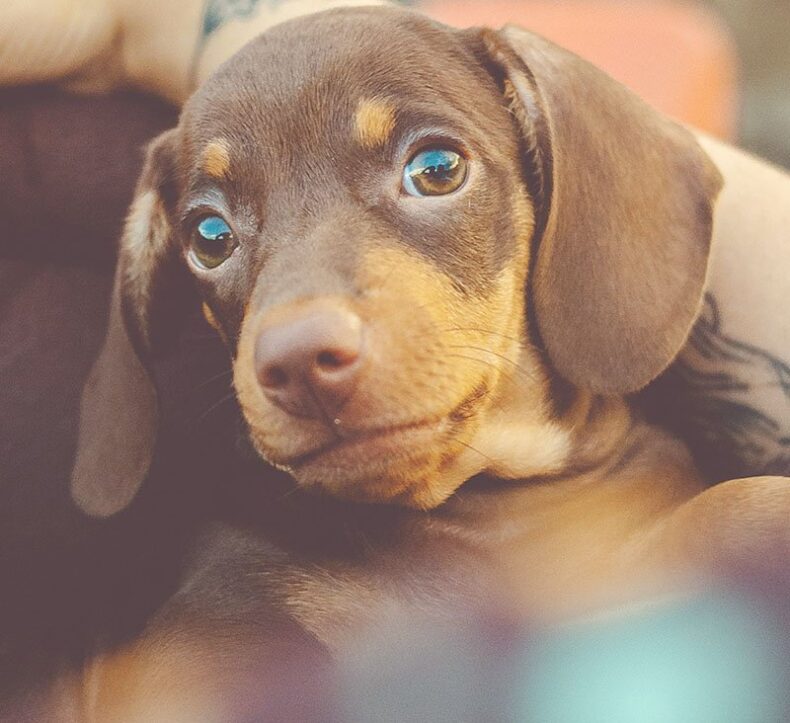 To Sum Up
Now that you know what to look for in terms of activities for your pet, you can start to pick out games that you can play with your Dachshund. You can even make up your own games. Dachshunds love to be active, so games are the perfect way to get your Doxie moving. The key to playing games with your Dachshund is to be patient.
If your dog doesn't seem interested in playing games, then you just need to keep trying. It might take you a few times to get your Doxie interested in a game, but once they get the hang of it, they will love it. Dachshunds are pretty smart dogs, so they can learn all sorts of new tricks with a little bit of training. If you are looking for some fun ways to entertain your Dachshund, then you should try playing some games.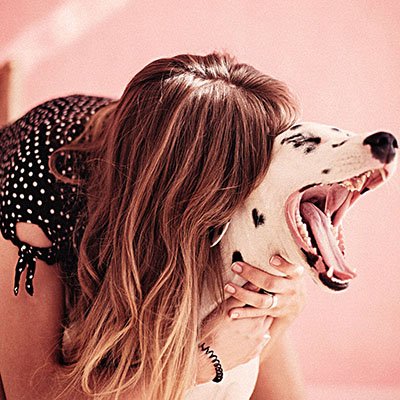 Emma Charles, DVM, was born and raised in Brownwood, TX. She leads the editorial team at FunDogFitness.com where she shares some of the vast amount of personal and professional expertise she has gained over the years on the subject of dog care. A proud graduate with a doctorate from the College of Veterinary Medicine at Texas A&M University, she now shares her advice online for anyone who owns, or is considering, a dog.